• freelance • mankato • minnesota • seo • southern minnesota • twin cities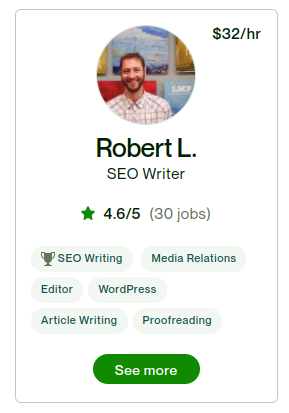 MANKATO (LMP) -- Robert Lawson was named as one of the top 27 SEO writers in Minnesota on the freelance/agency remote working platform, Upwork. Lawson owns Lawson Media & Publishing, which produces content for businesses, non-profits, news organizations and brands. Lawson works with small and midsize businesses in his local Southern Minnesota area, also home to South Central News & Media LLC, where Lawson serves as President and Publisher.  You can find the Upwork list of top SEO providers in Minnesota here. Lawson is also a Highly Recommended local business in the Mankato, MN area on the Alignable platform for...
---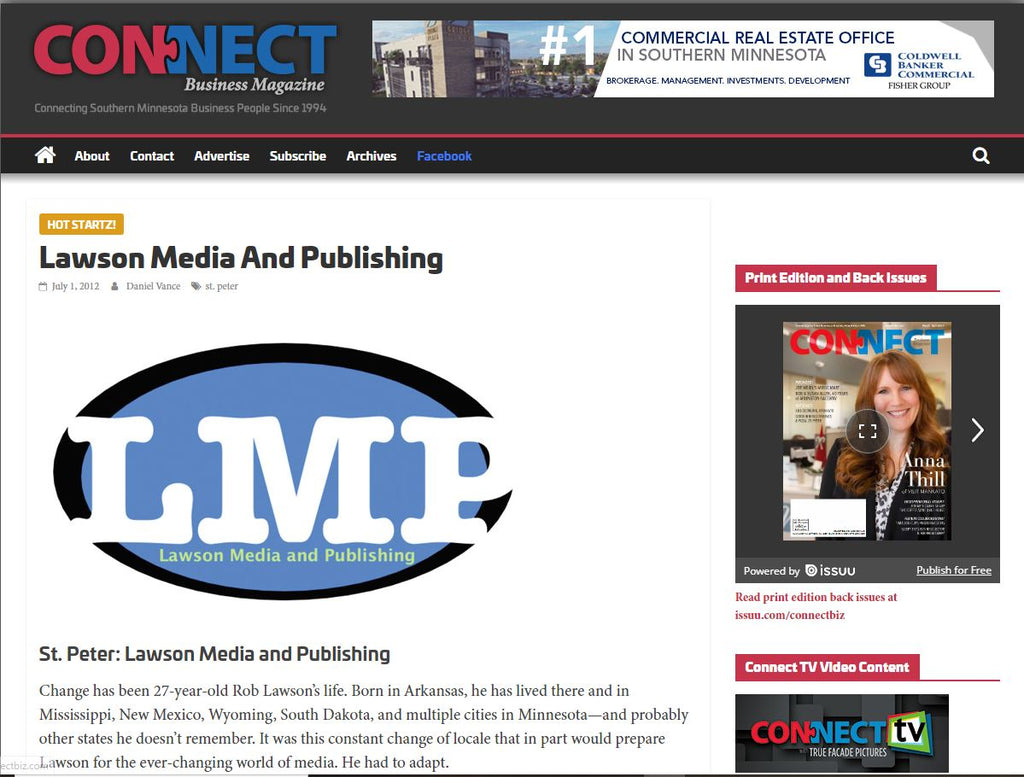 LMP, a Mankato SEO services company, was featured in the HotStartz section of Connect Business magazine in Southern Minnesota back in 2011. It still maintains its media and publishing operations with an increased focus on digital media, publishing platforms and its growing SEO business.
---
• blogs • ecommerce • journalism • marketing • media • print • publishing • seo • social media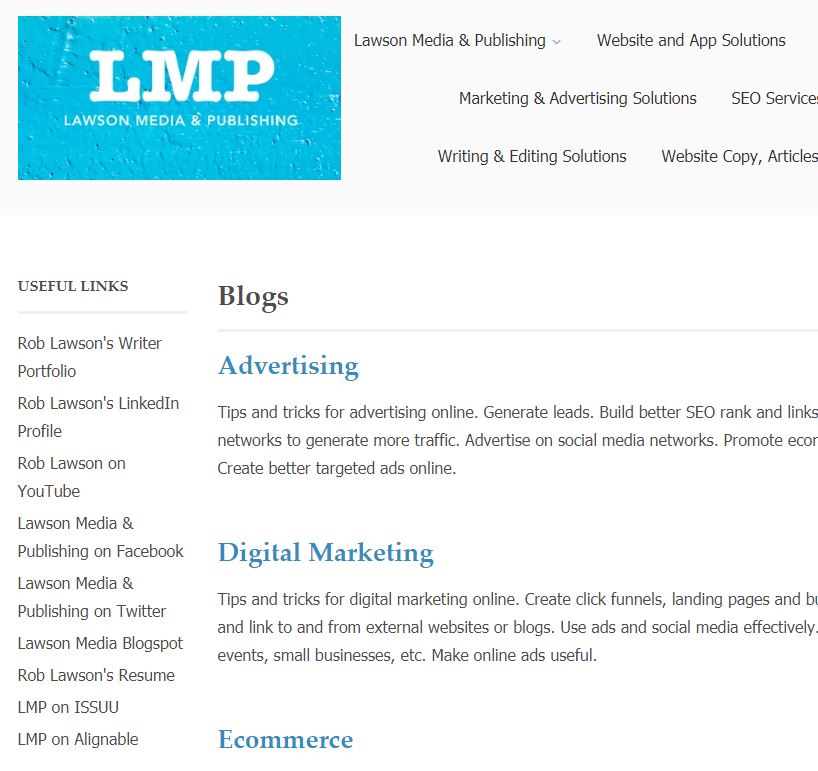 Find out more about the new blog categories and what they are all about. The new blogs cover advertising, digital marketing, ecommerce, SEO, print, writing/editing, media/publishing, news, journalism and social media.